friends,

As my Irish friend Johnny Parks would say, "we've got a wee bit of news for ya!"
ABC's new show THE BIG GIVE is a huge success, a lovely little show in the spirit of giving and service, and rsb will have a part to play in it.

The band's song NEW DAY will be featured on this sunday's episode, airing at 8pm central time - March 16th.
We're pretty stinking excited about the chance to be involved in the show. Liz and I have watched the last two episodes, and with the exception of the guy who gave a car to the TGI Friday's manager (don't ask), its really a beautiful new series.

gather your friends, family and invite an enemy or two to celebrate a great show and a very exciting opportunity for the band and our next single NEW DAY.
If you haven't heard about the show, or if you have, and can't get enough of it you can see a preview HERE.


As you watch this weekend, I'm also proposing this: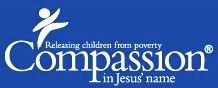 many of you know our involvement with Compassion International, a child sponsorship organization focused on breaking the cycles of poverty for children worldwide.
In weeks past, I've asked you to consider joining us in sponsoring a child that is in serious need of health care, food and education. So many of you have responded and are living life beyond yourselves and giving great intention to the poor and the oppressed around the globe.

We thought since the theme of this tv show is focused on giving and making a difference, we'd return to our plea for you to consider getting involved in a child's life through Compassion. If you'll do that, we'll turn this rsb operation into one BIG GIVE ourselves!


here's how this would work in 4 steps:
1 click HERE to begin searching for a child to sponsor

2 email us at mgr@robbieseayband.com and let us know your story, the name of the child you have chosen to sponsor, your mailing address and your t shirt size

3 plop yourself down in the lazy boy and wait for your mailman to deliver a brand spanking new rsb t shirt, the new cd GIVE YOURSELF AWAY, a lovely rsb sticker & bag of some amazing organic fair trade coffee from houston's own Taft Street Coffee.

4 drink coffee, sport the new threads, get that sticker on your gas guzzler & crank the new tunes



now how can you pass this up?
thanks for being a part of this movement, music & now Oprah's Big Give.



btw, you can help us celebrate by dowloading NEW DAY on iTunes and going HERE and purchasing the ringtone for your cell phone.

thanks for sharing in this good news!

blessings,

robbie